Mrs. Valerie Murbarger   
I attended Bone Gap Grade School, then attended Edwards County High School. I went to Wabash Valley College to play in the jazz band, then played softball for them my sophomore year. We had a lot of walk-ons, but worked very hard as a team. We placed 4th in the NJCAA tourney at Benton Harbor, Michigan in 1985. That was a lot of work, but a lot of fun! Great memories! In 1987, I graduated from SIU-Carbondale with my Bachelor's degree in Elementary Education.
I married Lonny Murbarger in July, then was hired as a second grade teacher in Divernon, Illinois in August. I taught there for 1 1/2 years, then moved to the Springfield area with Lonny since he was working for the University of Illinois Police Department at that time. I worked at Sportastiks in Savoy, subbed a little in the public schools, then worked at Montessori School as a daycare teacher and subbed for the kindergarten teachers when needed. In 1990, we moved back to Edwards County since Lonny was hired as an Illinois State Trooper. I started teaching at Grayville as a Title I Reading teacher. During my last 5 years at Grayville, I was in the regular classrooms teaching first, second, and third grades. In 2008, I started working in the Edwards County School District at West Salem in the Reading Room. This is my ninth year at AGS, and I'm very excited to be teaching Second Grade.
Lonny and I have three daughters; Kiersten (30), Sadie (24), and Hallie (21). My husband, Lonny, is a retired Illinois State Trooper. Kiersten is married to Jason Collingwood and lives in Vandalia, with their dogs, Maggie and Benny.  Sadie attended Lincoln Christian University and got her degree in Worship Ministry. She worked in New Hampshire this spring and in Greenville this summer. She received her Master's Degree by taking classes online and is working in social work in Bloomington. Hallie attended Parkland College in Champaign, Illinois and got her degree in Landscape and Horticulture. She is now working for a real estate agency.
I love to read and listen to audiobooks in my spare time. I like walking with my sister, Victoria, and I loved taking Water Aerobics and Aqua Zumba this summer at the Albion Pool. If you don't like to exercise, this is the way to go!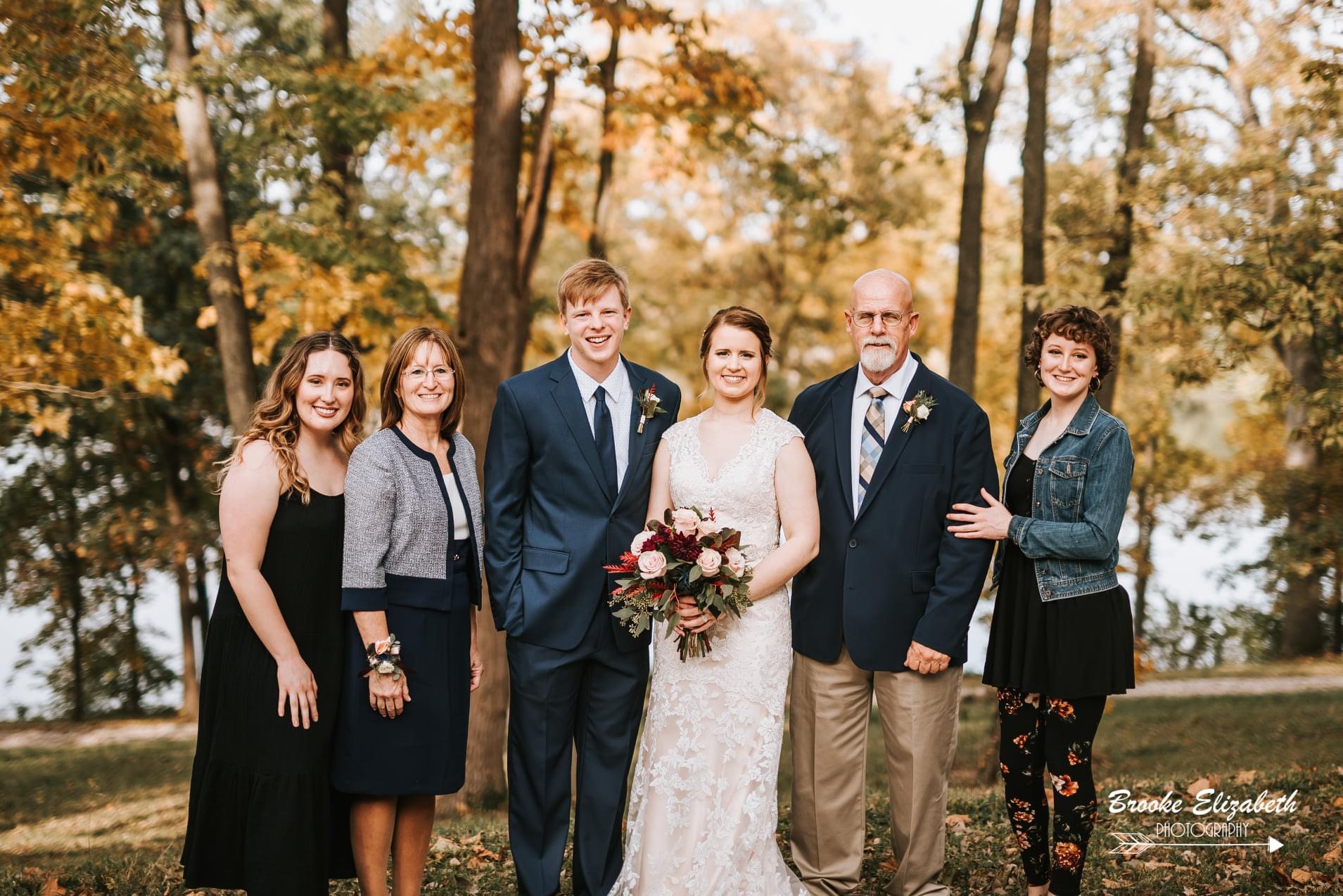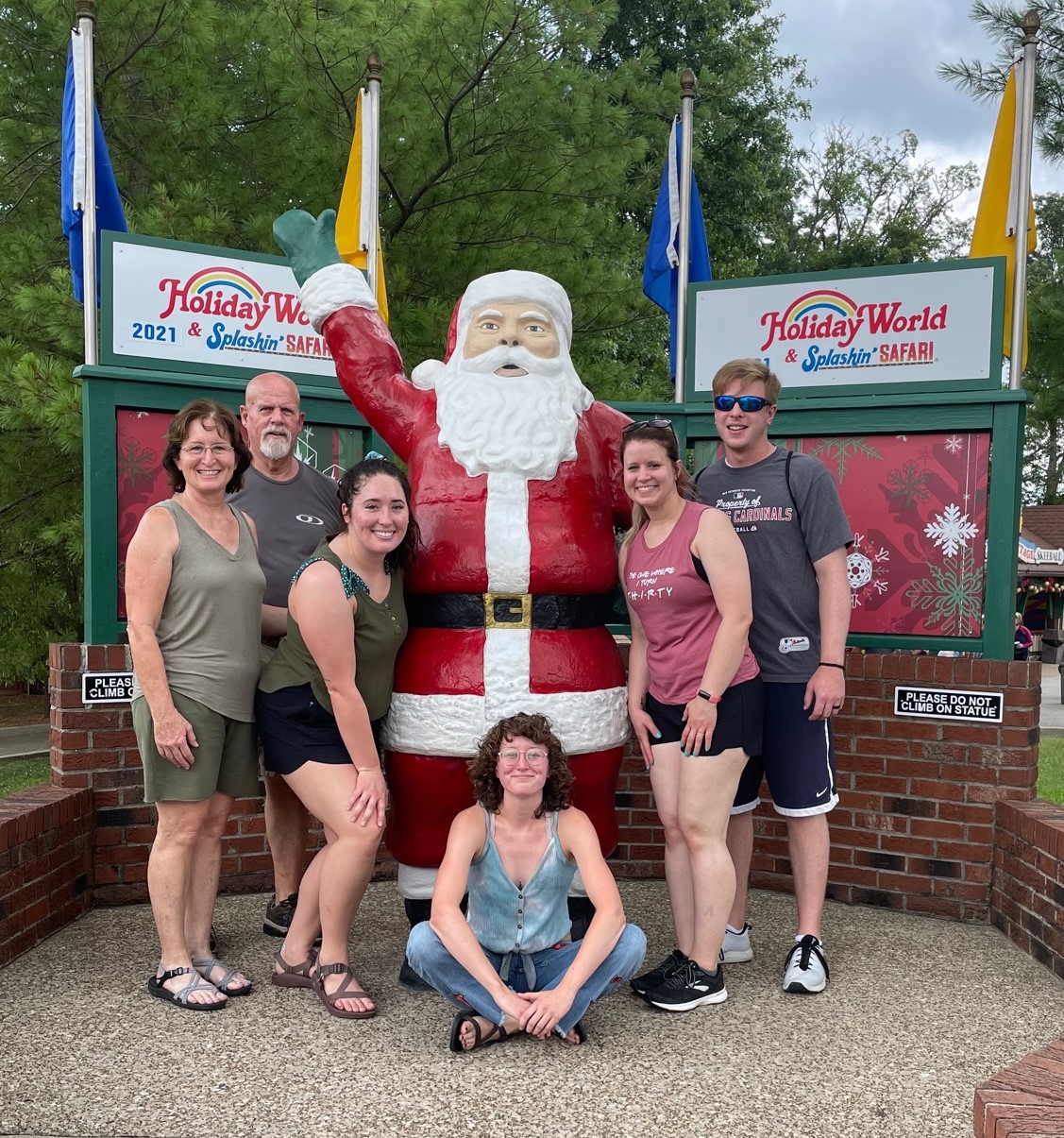 Sadie, Myself, Jason and Kiersten Collingwood,                             At Holiday World in July 2021.
Lonny, and Hallie at their wedding in October 2020.
"The best way to predict your future is to create it."  - Abraham Lincoln